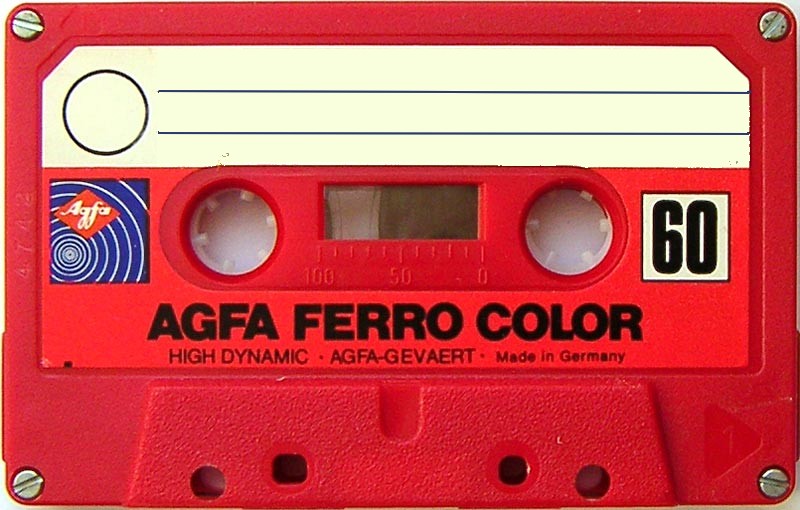 Meine Lieblingskassette von tapedeck.org sieht anders aus… nur britische Musik klingt selten wirklich happy… daher werd' ich mir das Bild für ein späteres Mixtape aufheben. Tapedeck.org hat sich zur Aufgabe gemacht, die alten Audiokassetten in allen Farben und Formen in Erinnerung zu rufen und bietet eine schön-skurille Bildergalerie. Vorbei schauen lohnt sich auf jeden Fall.
Ich wiederum sammle fleißig kostenlose Mp3s, um die Tipps dann an euch weiterzugeben. Da ich immer noch in meiner "klingt britisch und ist es vielleicht auch"-Laune bin, hab ich mal die besten Mp3s der ersten Jahreshälfte (die noch online sind) zusammengestellt.
Doves – Birds Flew Backwards (Alternative Version) (Download Link)
Elbow – Forget Myself (Download Link)
Mp3: Ian Archer – Boy Boy Boy

Manic Street Preachers – Bag Lady (Download Link)
Peter Doherty – New Love Grows On Trees (Download Link)
Mp3: Moke – Here Comes The Summer
Mp3: The Alexandria Quartet – The Dark Side Of The Blues
Mp3: The Horrors – Sea Within a Sea
Light In Your Life – Smile That Smile (zip)
The Maccabees – No Kind Words (Download Link)
The Veils – Three Sisters (Download Link)
Mp3: White Lies – Death
The Rakes – The Loneliness Of The Outdoor Smoker (Download Link)
We Are The Storm – Where we used to be Heroes

(Download Link)
Viel Spaß damit!
DifferentStars