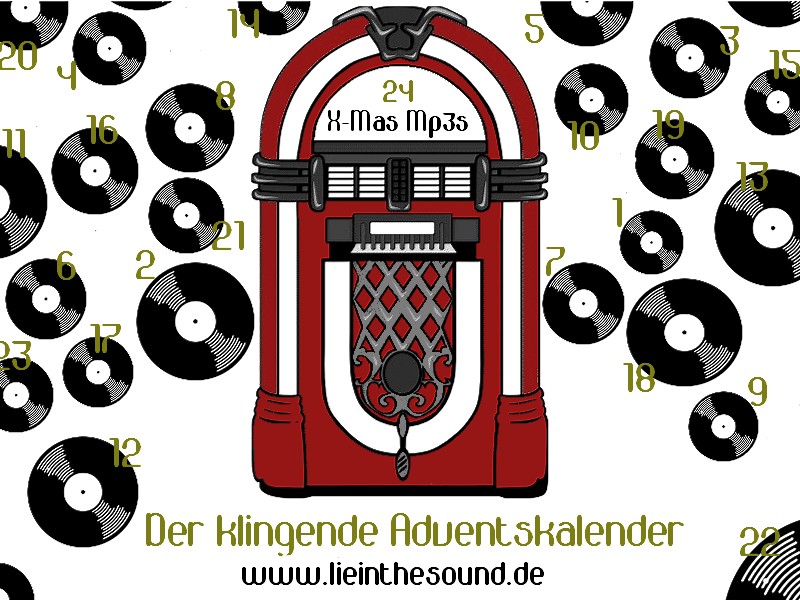 Advent calendar
Julekalender
calendrier de l'Avent
calendario dell'avvento
calendari d'advent
kalendarz adwentowy
adventskalender
calendario de adviento
Χριστουγεννιάτικο ημερολόγιο
アドベントカード
Joulukalenteri
Calendrier de l'Avent
Calendario dell'avvento
Azvenzkaländer
Adventus calendarium
Adventa Kalendaro
Unser klingender Adventskalender startet wie angekündigt am 1.12.09. Dann wird's jeden Tag hier einen Link zu einer kostenlosen X-mas-Mp3 geben, ein paar davon extra für uns produziert.
Im vergangenen Jahr war der Adventskalender ein voller Erfolg. Zur Einstimmung hier noch mal die besten kostenlosen (noch verfügbaren) Weihnachtslieder von 2008:
Celestial – Saving Up Her Wishes
Belle And Sebastian – "Are You Coming Over For Christmas?
Lightspeed Champion – "Another Song About Being Alone At Xmas
Death Cab for Cutie – Christmas (Baby, please come Home) (Download-Link)
Sufjan Stevens – That Was The Worst Christmas Ever!
Sufjan Stevens – Sister Winter
The Raveonettes – Come On Santa
[audio:OHolyNight.mp3]
Viel Spaß damit!
DifferentStars
PS: Wer will, darf das Bild natürlich gerne mit auf seine Seite nehmen und ein bisschen Werbung für uns machen 😉
Die bisher geöffneten Türchen unseres Adventskalenders 2009 findet ihr hier: