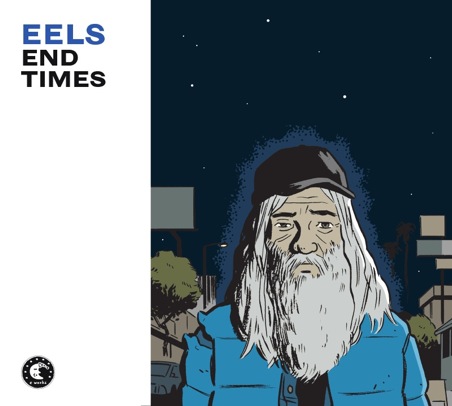 Vor kurzem, haben wir ja schon über das neue Eels Album End Times berichtet. Heute kommt via Stereogum ein kostenloser Vorgeschmack. Nach Eingabe eurer E-Mail-Adresse unten im Widget könnt ihr euch hier Little Bird grastis downloaden.
Lesetipps bei uns:
Kostenlose MySpace Transmisssions EP: zarte musikalische Küsse vom Werewolf
Album Review:  Hombre Lobo:  Wenn der blümchenverkitschte Schleier fällt
End Times (VÖ: 19.01.09)
Tracklist
01 The Beginning
02 Gone Man
03 In My Younger Days
04 Mansions of Los Feliz
05 A Line in the Dirt
06 End Times
07 Apple Trees
08 Paradise Blues
09 Nowadays
10 Unhinged
11 High and Lonesome
12 I Need a Mother
13 Little Bird
14 On My Feet
Link: EELS Homepage – dort gibt's übrigens einen Zähler, der die verbleibenden Tage/Stunden/Minuten/Sekunden bis zum Release von End Times runter zählt.
DifferentStars