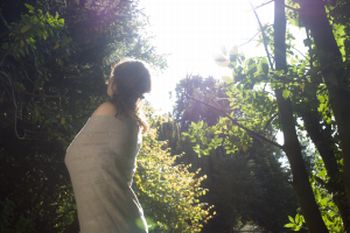 Frisch aus dem Promofach kommt heute Lou Rhodes mit There For The Taking. Die kostenlose Mp3 ist Vorbote ihres neuen Albums One Good Thing (VÖ: 12.03.2010/ Label Motion Audio). Schön verträumter Folk, wie gemacht für die leisen Stunden abseits des Trubels und Gruselwetters da draußen.
Die erste Singleauskopplung There For The Taking gibt es hier zum freien Download.
Bekannt wurde Lou Rhodes als Sängerin der britischen Band Lamb und durch die Zusammenarbeit mit The Cinematic Orchestra und A Guy Called Gerald.
Ihr 2006 erschienenes Debütalbum Beloved wurde 2006 für den renommierten Mercury Music Prize nomminiert.
Der Song The Rain stammt aus dem Album Bloom:
Viel Spaß damit!
DifferentStars