A very 60ies Christmas
English text in grey.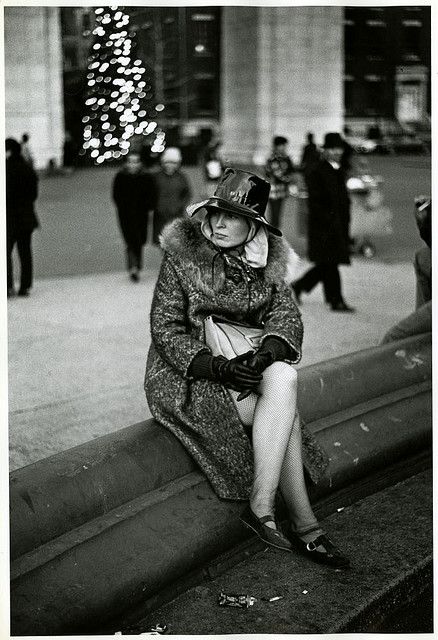 Früher war alles besser, am besten natürlich die Zeit, die wir gar nicht selbst erlebt haben und nur aus kolorierten Hollywood-Filmen kennen. Geschenke sind bunter, Christbäume grüner und Schnee weißer. Bis vor zwei Jahren gab's in den Filmen auch noch viel mehr freudiges Weiß vor den Haustüren als bei uns – ach wie sehr sehnten wir uns danach. Einmal weiße Weihnacht in Berlin erleben. Nun denn, Träume können in Erfüllung gehen und aus Wünschen werden bisweil Verwünschungen. Besser als nur retro ist natürlich Retro-Pop. Ob wir es hier immer nur mit den 60er-Anleihen oder dem ein oder anderen Tönchen 50er zu tun haben, sei's drum.
The good old times were even better if you haven't lived then but remember those from colored Hollywood movies. The Christmas gifts are gaudier, the Christmas trees are greener and the snow even whiter than nowadays. Until 2 years ago there had been way more snow in those films than in Berlin. We were dreaming of a white wonderland and longing for some snow. Well, wishes can come true and turn into some mixed blessings. Anyway, even better than just retro is indeed Retro pop.
Summer Twins​/​Naive Thieves – Holiday in the Sand
Summer Twins​/​Naive Thieves – What Better Time Than Now?
Free Download here. / Kostenloser Download hier.
The Pipettes – Santa's On His Way
Den Download gibt es auf der Labelseite von Fortuna Pop!
You can download the song at the Fortuna Pop! label site.
Lovers & Poets – I Don't Intend To Spend Christmas Without You
Lovers & Poets hab ich im Weihnachtslieder-Wunderland Stubby's House of Christmas entdeckt.
I found this band thanks to Stubby's House of Christmas.
I Don't Intend to Spend Christmas Without You (Lovers and Poets) by loversandpoets
Mowbray and Mills – All Wrapped Up For Christmas
Hier dürft ihr den Preis selbst bestimmen – ohne das ein Minumum gesetzt ist. / Name your own price, no minimum required.
Laura Vane & the Vipertones – Christmas Day With Me
Zugegeben nicht neu, erklang 2009 hinter Türchen 16 unseres Adventskalenders. / This song did already appear on our  last year's Advent calendar.
DifferentStars
Head over to our Advent Calendar site to find more Christmas treats: