A polaroid for Christmas 2010
English text (grey) below
Dieses Mal will ich wieder drei Lieder aus einer Sammlung weihnachtlicher bis meditativer Tracks empfehlen. Der italienische Blog polaroid hat vor wenigen Tagen eine nette Indie-Mischung unter dem Namen A polaroid for Christmas 2010 gepostet. Erstes Highlight darauf ist Spöken, ein Cover von Is There A Ghost von Band of Horses. Die Version der Shout Out Louds besitzt zweifellos besinnlichen Charakter, hat aber mit Weihnachten nichts am Hut. Eine festliche Sohle steppen jedoch Parker Lewis & Matilda Berggren aufs Parkett. Ihre Interpretation von All Alone On Christmas gerät schmissiger, retroesquer als das Original, welches Darlene Love mit der E Street Band aufgenommen hat. Parker Lewis mag den treuen Leser unseres klingenden Adventskalenders noch vom letzten Jahr in guter Erinnerung sein. Auch dieses Lied verbreitet jede Menge Xmas-Flair und sollte erlauscht werden. (Download)
This time I want to recommend a fine indie collection posted on an italian blog called polaroid. A polaroid for Christmas 2010 deserves a closer look, although not all of the songs deal with Christmas. The Shout Out Louds' contribution is Spöken, a beautiful rendition of Is There A Ghost by Band of Horses. Nevertheless let's focus on holiday tunes. Parker Lewis & Matilda Berggren deliver a zippy, lively cover version of All Alone on Christmas. In fact it works much better than the original song by Darlene Love. We already recommended Parker Lewis before, in our last year's Advent calendar. He knows for sure how to spread Xmas flair galore. (Download)


Darlene Love — All Alone On Christmas – MyVideo
Ganz anders nähern sich The Ian Fays der weihnachtlichen Thematik. Das verschlurfte Dream-Pop-Lied Snow Globes bietet klangvolle Entrückung bester Qualität. Nun habe ich leider keinen Stream gefunden, der diese Behauptung durch Klänge verfestigt. Doch ein weiterer Klick in Richtung Download wird auch skeptische Hörer überzeugen können.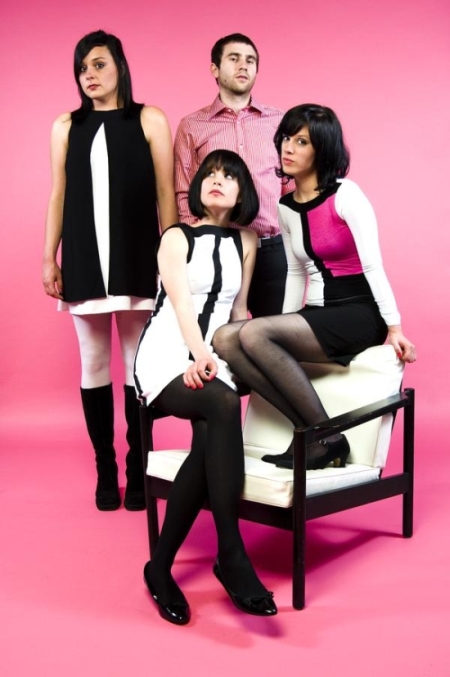 The Ian Fays show a different musical approach towards Xmas. The dream pop song Snow Globes carries me far away. Pensive people like me may prefer this track, its smooth melody and the ethereal voice. Unfortunately I haven't found a stream, but you can rest assured that Snow Globes is worth a download.
Check out the whole A polaroid for Christmas 2010 collection here. / Die übrigen Lieder von A polaroid for Christmas 2010 gibt es hier.
SomeVapourTrails
Head over to our Advent Calendar site to find more Christmas treats: