See English version below!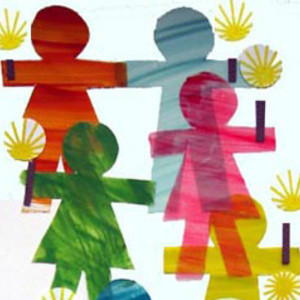 Nein, wir machen so kurz vor knapp nicht schlapp. Auch wenn sich das heutige Türchen des klingenden Adventskalenders erst spät öffnet. Dafür enthält es freilich geradezu magische Klänge. Wie schon im Vorjahr sind auch 2011 The Innocence Mission wieder mit einem kostenlosen Download vertreten. Und was vor einem Jahr gegolten hat, ist noch immer wahr. Das Ehepaar Karen und Don Peris fertigt Kleinode von unaufdringliche Schönheit und zarter Poesie, zuletzt auf My Room In The Trees. All der Schlichtheit wohnt eine Wärme inne, so heimelig wie eine in inniger Erinnerung gehaltene Kindheitserinnerung. Auch ihre Version von See Amid the Winter's Snow ist von unsagbarer Andächtigkeit. The Innocence Mission machen wirklich die Herzen weit, Heiligabend darf endlich kommen.
We are a bit late today, but we have a real gem to offer. The Innocence Mission was part of last year's Advent calendar and we are happy that they have a new rendition of a Christian Christmas carol available for download this year. The band from Pennsylvania is a fine example for inspiring music. The stunning poetry and touching simplicity of husband-and-wife songwriters Karen and Don Peris makes The Innocence Mission really special. Last year's album My Room In The Trees was absolutely beautiful. So is their version of See Amid the Winter's Snow. Christmas couldn't sound more delightful.
Und hier geht es zu den anderen Türchen unseres klingenden Adventskalenders! / Go to our Advent Calendar site to find more Christmas treats!


SomeVapourTrails