See English version below!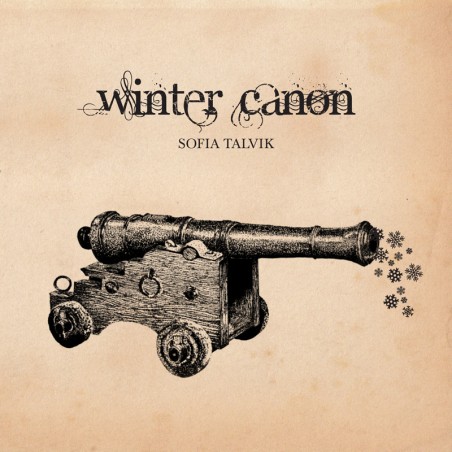 Traditionen sind eine feine Sache, die der sprunghaften Gegenwart etwas entgegenstemmt. Auch die kostenlosen Weihnachtslieder Sofia Talviks entwickeln sich zu einem jährlichen Fixpunkt für Freunde des modernen Weihnachtsliedes. Talvik selbst darf man getrost zur Crème de la Crème schwedischer Liedermacherin zählen. Wer sich wie wir durch gefühlte Aberhunderte von Weihnachtssongs quält, der weiß den diesjährigen Titel Winter Canon zu schätzen. Er ist edel, weihnachtlich ätherisch gestimmt. Von einer begabten Singer-Songwriterin mit goldener Stimme eben.
Traditions are something holy. Especially in times when changes take place every day. So we do really appreciate Sofia Talvik's annual free Christmas song. She's definitely one of the finest Swedish singer-songwriter, and there are doubtlessly many good ones. This year's song is called Winter Canon and it matches the expectations easily. Her soft, bright voice makes this tune really special.
Sofia Talvik legt zu dieser Zeit des Jahres jedoch auch Wert auf Wohltätigkeit. Den Download erhält, wer die Organisation ActionAid mit einem kleinen "Gefällt Mir" auf Facebook unterstützt. Wer nicht auf Facebook aktiv ist, kann den Song auch hier runterladen.
Sofia Talvik wants to support the charity organization ActionAid. So if you want to download the song, you have to like the Facebook site of ActionAid. If you do not use Facebook, you can get the song for free here.
Download on Bandcamp:
Download on Facebook:
Und hier geht es zu den anderen Türchen unseres klingenden Adventskalenders! / Go to our Advent Calendar site to find more Christmas treats!


SomeVapourTrails