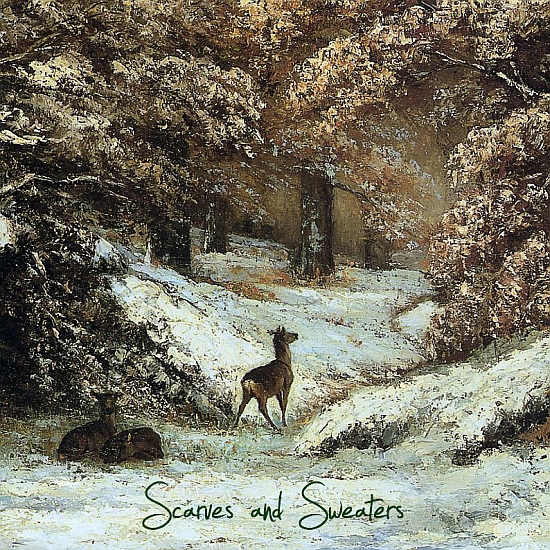 So, das hätte ich jetzt tatsächlich nicht gedacht, dass ich hier freiwillig ein weiteres Cover von Walking In The Air (Theme from The Snowman) poste. Ich lass mich jedoch immer wieder gerne eines Besseren belehren. Carter Moultons Version ist schön schmissig mit Gitarren und Banjo-Feuerwerk am Ende, da musste ich gleich mehrmals auf Repeat drücken, demnach also auch drüber schreiben. Im Video hat ein sehr junger David Bowie einen Gastauftritt, die Szenen stammen aus dem Animationsfilm The Snowman, der 1982 für den britischen Fernsehsender Channel 4 produziert wurde und seither an jedem Weihnachtsabend im britischen Fernsehen ausgestrahlt wird. Den Soundtrack komponierte Howard Blake.
Carter Moulton ist glücklicherweise nicht allein auf Fremdkompositionen angewiesen, dies beweist er mit dem wunderschönen Lied Snow Song. Selbst der Deutschen Weihnachtslied Nr.1 "O Tannenbaum" klingt sehr fein, wenn's von ihm intoniert wird. Rundherum eine sehr schöne EP für Alternativ-Folk-Liebhaber.
Die komplette EP könnt ihr euch auf Bandcamp kostenlos downloaden.
Viel Spass damit!
DifferentStars
Unsere Liste mit den Weihnachtsliedern 2012 updaten wir täglich. Vorbeischauen lohnt!