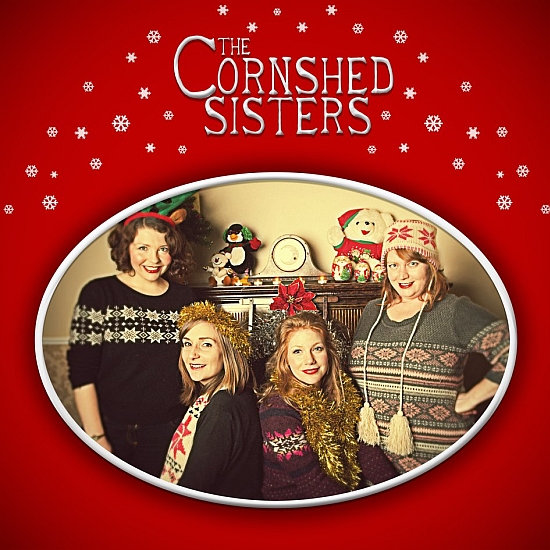 Wir läuten das Wochenende mit zwei sehr vergnüglichen Retro-Pop-Liedchen ein. Perfekt um nach den stressigen Weihnachtseinkäufen von den besseren, längst vergangenen Zeiten zu träumen, in denen noch herzzereißende Weihnachtsschnulzen in Technicolor gedreht wurden, Mama gutgelaunt frisch gebackene Plätzchen mit Kakao servierte, während Papa im Ohrensessel saß und Pfeife rauchend Gemütlichkeit versprühte. Ohne Augenzwinkern wäre das natürlich nicht zu ertragen, daher fügen The Cornshed Sisters gekonnt auch eine Prise Ironie hinzu. Besser noch als Have A Good Christmas Time gefält mir das a Capella vorgetragene It Smells A Lot Like Christmas. Poppiger Swing mit der perfekten Dosis Kitsch ausgestattet, einfach nur schön oder auch "urkeksi". Passend zur verschneiten Winterwunderwelt hier in Berlin, von den meisten Hauptstädtern auch liebevoll Winterchaos genannt, liefert die britischen Damencombo Wohlfühlklänge, deren gute Laune ansteckend ist.
A Very Cornshed Christmas
1. It Smells A Lot Like Christmas
2. Have A Good Christmas Time
Die beiden Christmas Songs könnt ihr euch oben oder direkt auf der Labelseite kostenlos herunterladen.
Viel Spass damit!
DifferentStars
Unsere Liste mit den Weihnachtsliedern 2012 updaten wir täglich. Vorbeischauen lohnt!