English/Deutsch
Link: handdrawnrecords.com
Christmastime is approaching and more and more gifts are popping up. Time to unwrapp a really big one: The new Christmas Compilation of Hand Drawn Records. Unlike most other indie labels those guys know better than just doing covers of "same old" traditionals and Christmas classics people tend to choose for Holiday music samplers. A handfull of artists from this fine label created unique and original songs. There are also a few cover versions to be found. Dome Dwellers' "I Saw Three Ships" turns out to be quite fresh and enjoyable while Blue Christmas does what it mostly does: It proves to be music blogger's most hated Christmas Song ever. I love Stubby's rants about that song. And btw Stubby already wrote about this compilation before it got released. He is mostly ever the first one to discover great new Christmas music.
Anyway, let's talk about the highlights of this compilations. I really did enjoy the blues-gospel song Bundle Up Baby Jesus by Skagg Philips. My most favourite song isn't hard to guess, at least not for the people who know me. It's The Screaming Thieves A Christmas Story" (A Robbery). They got a proper indie-rock attitude and just the right amount of filthyness.
A Compilation. Volume 4. The Holiday Record. offers a wide range of blues, americana, folk and root rock. It's the perfect holiday music sampler for all lovers of music from the south states and it's free.
And hey, if you just can't get enough, last year's collection is still available on soundcloud. Go and get it.
Je näher Weihnachten kommt, desto mehr purzeln die Geschenke. Ein sehr dickes Paket öffnen wir heute mit der Weihnachts-Compilation von Hand Drawn Records. Während viele Labels und Künstler es für eine gute Idee halten die immer gleichen Traditionals und Christmas Classics mit viel Gejaule und Halleluja zu covern, hat eine handvoll Künstler des feinen Indie-Labels viel Zeit und Kreativität in das Texten und Komponieren von neuen Weihnachtssongs investiert. 
Nun gut, ein paar Covers haben sich unter geschummelt und so langsam verstehe ich auch, warum Blue Christmas zum meist gehassten Christmas Songs ever bei vielen Weihnachtsbloggern avancierte. Falls ihr den von uns sehr geschätzen Kollegen von Stubby's House of Christmas noch nicht kennt: Seine Flüche diesbezüglich sind berühmt-berüchtigt, darüber hinaus ist er einer der allerbesten unter den Weihnachtsbloggern und weiß meist als erster über neue Weihnachtsmusik zu berichten.
Erfrischend kommt jedoch Dome Dwellers Interpretation von I Saw Three Ships daher. Wunderbar blues-gospelig tönt Bundle Up Baby Jesus von Skagg Philips. Mein persönlicher Favorit ist das schön dreckig-rotzige A Christmas Story" (A Robbery) von The Screaming Thieves, aber auch die übrigen Musiker müssen sich nicht verstecken. Liebhaber, die musikalisch im Süden der USA beheimatet sind, werden diesen kostenlosen Weihnachtsmusik-Sampler auf jeden Fall lieben. Denn hier wird eine schöne Bandbreite von Blues, Americana, Folk und Rock geboten.
Wenn ihr noch mehr schöne Weihnachtsklänge vom Label haben wollt, dann klickt weiter zu Soundcloud und holt euch die Weihnachtsgaben des vergangenen Jahres dort ab.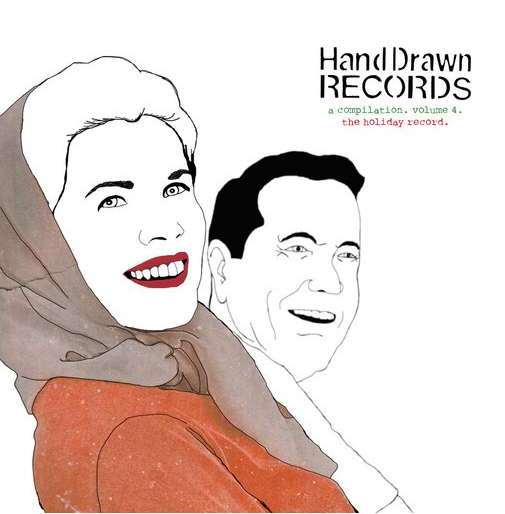 Cheers,
DifferentStars