English/Deutsch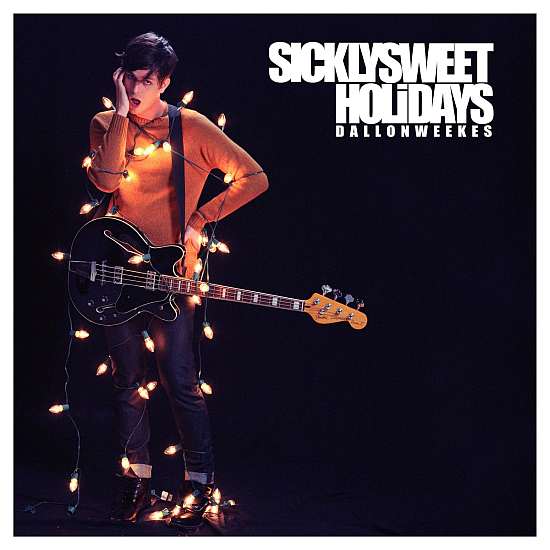 Ba da ba.
Always end a Christmas song with another Christmas song.
Smash the piano.
End.
(lyrics)
When a song manages to turn a cold, grey and sleepy November day into a bright evening full of giggle and me dancing through the flat. That's pure magic. Sickly Sweet Holidays is probaby the most christmassy anti-Christmas song ever. Dallon Weekes (Panic! At The Disco) and Ryan Seaman (Falling In Reverse) have teamed up for this amazing glam-rock gem. I found an early incarnation of the song on Youtube published under Weekes musical moniker The Brobecks and guess what? There's even more great Christmas stuff.
Wenn ein Lied einen kalten, grauen und müden Novembertag in einen leuchtenden Abend voller Gekicher verwandelt und mich wohlgemut durch die Wohnung tanzen lässt. Das ist pure Magie. Sicky Sweet Holidays ist wahrscheinlich der weihnachtlichste Anti-Weihnachtssong ever. Dallon Weekes (Panic! At The Disco) und Ryan Seaman (Falling In Reverse) haben sich für dieses Glam-Rock-Juwel zur kleinen wie feinen Supergroup zusammen getan. Eine frühere Inkarnation des Weihnachtssongs habe ich auf Youtube unter Weekes Alias The Brobecks gefunden. Damit nicht genug, der werte Herr Bassist hat noch mehr weihnachtliches zu bieten.
Link: Facebook
DifferentStars