English/Deutsch
I gonna need lots of Whiskey this season, me thinks. I've listen to lots of horrible Christmas tunes already and it's not getting any better. The new Band Aid 30 is by far not the worst song I stumbled across. There will also be a special German version of Do they know it's Christmas… I am really scared, trust me, I mean it. This year might kill us Christmas music lover's passion.
Seems the best Christmas tunes this year are either anti-Christmas songs or blocked by the legal battle between GEMA and Youtube which prevents German music fanatics from streaming. I WANT to listen to the Smoke Fairies song so badly, but no mercy from Youtube nor GEMA not even for Christmas music.
Anyway, for some unknown reasons the stream of Whiskey For Everyone (This Christmas) works fine for me. The Sudden Passion remind me alot of Nick Cave, it's a lovely loser ballad. I usually fall for distinctive vocals, it's always the singer I am focused on and Bradley M Palermo's voice got my heart within seconds. So if your Christmas Eve sucks, listen to The Sudden Passion and have a good drink (or two).
Es dünkt mir, ich werde in dieser Weihnachtsaison sehr viel Alkohol trinken müssen. Kaum begonnen, hab ich schon unfassbar viele schlimme neue Weihnachtlieder gehört und die Band Aid 30 Charity-Single ist noch nicht mal das Allerschlimmste. Nachdem Campino nicht anders kann, als noch ne deutsche Version nachzulegen, habe ich ganz aufrichtig gesagt Angst, so richtig schlimme.
Dieses Jahr scheint wie geschaffen um Weihnachtsmusik-Liebhabern das Garaus zu machen. Die besten neuen Christmas Songs sind dann tatsächlich Anti-Weihnachtslieder oder aber blockiert, weil wir als deutsche Hörer von Youtube ausgesperrt worden sind. Es ist kaum begreifbar, wie lange dieser Kampf zwischen Youtube und GEMA nun schon anhält. Unfassbar gerne würde ich mich am neuen Christmas Song der Smoke Fairies erfreuen, aber nein dies wird mir (und euch) nicht gegönnt. Auf wundersame Weise lassen sich einige Lieder dann aber doch streamen, darunter die wirklich schöne Verliererballade Whiskey For Everyone (This Christmas) von The Sudden Passion.
Ich verliebe mich ja immer in Stimmen und kann rein instrumentaler Musik nichts abgewinnen. The Sudden Passion erinnern mich stark an Nick Cave und Sänger Bradley M Palermo hat mein Herz im Nu erobert. Also wenn Heiligabend so richtig übel zu werden droht, gönnt euch diesen Song und ein oder zwei gute Drinks.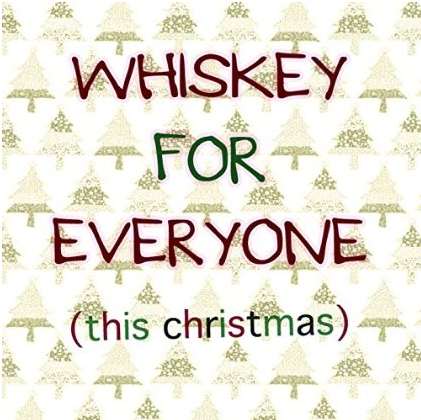 Release Date: 02-Dec-2014
Label: Black Hearts & Pink Parts Records
Link: Facebook
Viel Spass damit!
DifferentStars