English/Deutsch
Smoke Faries – 3 Kings
I am thrilled. Imagine two fairies listening to Ladytron and Goldfrapp when Santa comes around and asks them to make a perfect Christmas song. Add a little dose of indie rock flavour to the mix and 3 Kings is born out of stardust and gold powder. Slightly darker but still a highlight of this season is the second track that got introduced to us the other day. Give And Receive is a taunting piece of folk-psychedelica. I'm fascinated by the lyrics, Smoke Fairies manage to spin a web out of the present European Yuletide myths and the christian Christmas story. I have never heard a modern Christmas song which uses the myth of the dark forest before. In Germany our gifts aren't brought by Santa Claus, it's the Christkind who walks though the dark woods and snowy landscapes to bring presents to us. Some years ago an American asked me why the Germans would visit the woods on Sunday. He just didn't understand why for Germans it would be quite normal to go on walks in the forest during the weekend. Guess what, I didn't understand his question, I didn't even understand how someone could ask such a question. For me it had been normal like breathing. I grew up like that. On Sundays we went to the woods. It's our refugee as much as it is our deepest fear. Not sure if the Smoke Fairies have heard about the Christkind before, the duo is heading from Sussex, UK. But after all through the centuries there had been quite some exchange (friendly and unfriendly) between the Brithish island and Germany, some of our myths and fairytales share the same roots.
Ich bin wirklich sehr entzückt! Stellt euch zwei Feen vor, die vergnügt Goldfrapp und Ladytron hören. Da stampft auf einmal der Weihnachtsmann daher und gibt ihnen den Auftrag den perfekten Weihnachtssong zu kreieren. Geschwind wird noch eine Prise Indie-Rock beigefügt und ta-ta: 3 Kings wird aus Sternenstaub und Goldpuder geboren. Deutlich düsterer, aber nicht weniger bezaubernd tönt Give And Receive, ein weiterer Track des kommenden Albums Wild Winter, welcher gestern der Öffentlichkeit vorgestellt wurde. Ein betörender Folk-Psychdelica-Song, der gekonnt die Gegenwart, europäische Weihnachtsmythen und die christliche Weihnachtsgeschichte miteinander vermengt. Es ist das erste moderne Weihnachtslied, das ich kenne, welches den Mythos des dunklen Waldes mit aufnimmt. Vor ein paar Jahren hat mich mal ein Amerikaner gefragt, was es denn nun mit den Deutschen und dem Wald so auf sich habe, die würden immer sonntags sagen, sie gingen jetzt den Wald besuchen. Ich konnte die Frage gar nicht beantworten, ich hab schlicht und einfach nicht verstanden, wie sich jemand überhaupt diese Frage stellen könnte. Ich bin so aufgewachsen, für mich waren die sonntäglichen Spaziergänge im Wald so selbstverständlich wie das Atmen. Der Wald ist für uns Deutsche tief in der Seele verankert als Refugium und Angstgespinst zugleich. Ich weiß nicht, ob die Smoke Faries jemals vom Christkind gehört haben, das Duo kommt aus Essex, UK. Im Laufe der vergangenen Jahrhunderte gab es jedoch einen regen Austausch zwischen der britischen Insel und Deutschland, freundlich wie unfreundlich. Viele unserer Mythen und Märchen haben die gleichen Wurzeln.
Smoke Fairies – Give And Receive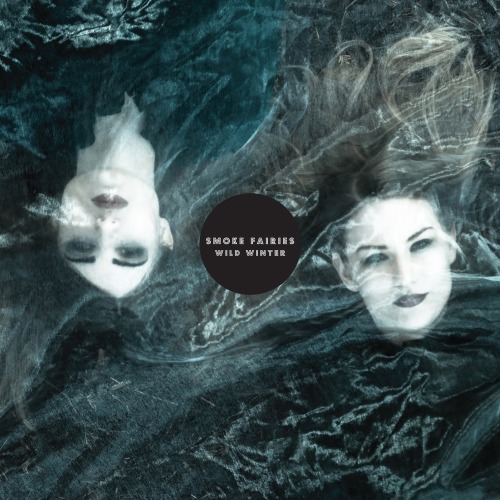 Smoke Fairies – Wild Winter
Label: Full Time Hobby/ Rough Trade
CD – Limited to 1500 Copies
LP – Limited to 1000 Copies.
Link: smokefairies.com
DifferentStars