Willkommen zurück zur achten Staffel von Grey's Anatomy. Uns erwartet zumindest musikalisch gesehen wirklich Feines und erfreulich viele der beteiligten Künstler sind nicht nur im Soundtrack, sondern auch sonst gern gesehene Gäste auf unserem Blog. Jede Folge wird natürlich wieder einzeln gewürdigt und mit Mp3s und Videos versehen. Neu für euch im Programm habe ich die Spotify Playlist Grey's Anatomy Staffel 8, es sind nicht ganz alle Lieder mit dabei, aber fast. Es gibt natürlich vieles für und auch gegen Spotify zu sagen, nicht schrecken, zwische durch werdet ihr von grässlicher Werbung für's noch grässlichere Unheilig- Album aus der schönen Musik gerissen, dafür ist das Spotify-Basis-Paket kostenlos und jetzt halt auch bei uns in Deutschland verfügbar.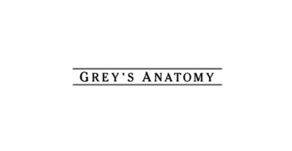 Hier geht's zu den einzelnen Beiträgen, der bisher gesendeten Folgen mit Streams und kostenlosen Downloads:
Übersicht der in den USA bisher gesendete Episoden:
Doppelepisode 801 & 802:
"Im freien Fall"/ "Kurzschlussentscheidung"
OT: "Free Falling"/ "She's Gone"
Eric Hutchinson – "Watching You Watch Him"
Delay Trees – "Gold"
AM – "Boundaries"
Benjamin Francis Leftwich – "Box Of Stones"
New Cassettes – "Bite Your Lip"
Benjamin Francis Leftwich – "Atlas Hands"
Emma Louise – "Jungle"
Big Scary – "Thinking About You"
Episode 803
"Führungskrise"
OT: "Take the Lead":
Foster The People – "Don't Stop (Color on The Walls)"
Opus Orange – "Nothing But Time"
Mozella – "Each Other Brother"
The Innocence Mission – "Rain (Setting Out in The Leaf Boat)"
Katie Herzig – "Lost and Found"
Episode 4
"Was macht Männer aus?"
OT: "What Is It About Men"
Miss Li – "Devil Takes Her Man"
Josh Ritter – "Tokyo!"
Handsome Furs – "Cheap Music"
Fitz and The Tantrums – "Dear Mr. President"
The Kills – "Future Starts Slow"
Beirut – "Goshen"
Toro y Moi – "Hold On To Your Friends"
Opus Orange – "That Is To Say"
Episode 805:
"Liebe, Erbe und Verlust"
OT: "Love, Loss and Legacy"
The National – "Anyone's Ghost"
Mostar Driving Club – "Echoes"
Cults – "Abducted"
Kathleen Edwards – "Chameleon/Comedian"
Miss Li – "Hit It"
Episode 806:
"Pokerface"
OT: "Poker Face":
Big Scary – "Got It, Lost It"
Olivia Broadfiled – "Daydreams"
Washingon – "Holy Moses"
Bon Iver – "Blood Bank"
Tin Sparrow – "For You"
Episode 807:
OT: "Put Me In, Coach":
Big Scary – "Mix Tape"
Pablo Sebastian – "Rock Bottom"
Tennis – "High Road"
Episode 808:
OT: "Heart-Shaped Box":
Miss Li – "Shoot Me" (Unreleased)
Mozella – "Hold On"
Feist – "How Come You Never Go There"
Miss Li – "I Can't Get You Out of My Mind" (Unreleased)
Morgan Page – "Addicted" (Feat. Greg Laswell) – (Unreleased)
Matthew Perryman Jones – "Looking For You Again"
Episode 809:
OT: "Dark Was the Night":
Left Hand Smoke – "That's Rock 'n Roll"
Adaline – "Say Goodbye (I Won't Even)"
Charlie Winston – "She Went Quietly" (Unreleased)
Episode 810:
OT: "Suddenly":
Mackintosh Braun – "The Same"
Dum Dum Girls – "Always Looking"
Benjamin Francis Leftwich – "Pictures"
Zola Jesus – "Skin"
Snow Patrol – "New York"
David Ramirez – "Fires"
Episode 811:
OT: "This Magic Moment":
Sleeping At Last – "Tethered"
Adaline – "Sparks"
Early Morning Rebel – "Life Boat"
Episode 812:
OT: "Hope for the Hopeless":
Little Red – "Rock It"
Kimbra – "Good Intent" – (Unreleased)
Youth Lagoon – "Afternoon"
Gin Wigmore – "Black Sheep" – (Unreleased)
The Jezabels – "Easy To Love"
Episode 813:
OT: "If/Then"
Rilo Kiley – "Portions For Foxes"
High Highs – "Flowers Bloom"
Thirteen Senses – "Into The Fire"
Dressy Bessy – "Girl, You Shout!"
Tegan and Sara – "You Wouldn't Like Me"
Roisin Murphy – "Ruby Blue"
Inara George – "Fools In Love"
Episode 814:
OT: "All You Need Is Love"
Ingrid Michaelson – "Palm of Your Hand"
Katie Herzig – "Closest I Get"
NO – "Another Life" – (Unreleased)
Snow Patrol – "Called Out In The Dark"
Episode 815:
OT: "Have You Seen Me Lately?":
Tennis – "Origins"
Tika – "Different Shades of White"
Kathleen Edwards – "Change The Sheets"
The Donnies The Amys – "Boxer + Clover"
Episode 816:
OT: "If Only You Were Lonely"
Right The Stars – "We Got It All"
Metric – "Help I'm Alive"
Feist – "Cicadas and Gulls"
Birdy – "Terrible Love"
Episode 817:
"One Step Too Far"
Graffiti6 – "Stone In My Heart"
Little Dragon – "Shuffle A Dream"
The Naked and Famous – "No Way"
Graffiti6 – "This Man"
Zola Jesus – "Lick The Palm of The Burning Handshake"
Episose 818
"The Lion Sleeps Tonight:
Anna Ternheim – "What Have I Done"
Winterpills – "Are You Sleeping"
Theme Park – "Wax"
Snow Patrol – "The Weight of Love"
Poliça – "Amongster"
Episode 819
"Wahrheit tut weh"
OT: "Support System"
Calahan – "Tonya"
fun. – "All Alright"
JBM – "Winter Ghosts"
Daughter – "Youth"
Folge 820:
"Das namenlose Mädchen"
OT: "The Girl With No Name"
The Barr Brothers – Old Mythologies
Cast – "My Funny Valentine"
Mariah McManus – Shame On You
Handsome Furs – Repatriated
The National – Sorrow
Folge 821
"Der große Tag"
OT: "Moment of Truth"
Electric Guest – "This Head I Hold"
The Naked and Famous – "The Sun"
Of Monsters and Men – "Lakehouse"
Washington – "80 Miles
Episode 822:
"Carpe Diem"
OT: "Let the Bad Times Roll"
Congorock – "Sirius"
Milo Greene – "Don't You Give Up On Me"
White Arrows – "City Boy (K.K.S. Remix)"
The Naked and Famous – "Bells"
Folge: 823
"Der große Abflug" (1)
OT: Migration
LMFAO – "Sexy and I Know It"
Get Set Go – "Stone of Suffering"
Zola Jesus – "Lightsick"
Feist – "Graveyard"
Folge: 824
"Der große Abflug" (2)
OT: Flight
The Paper Kites – "Featherstone"
Viel Spass damit!
DifferentStars