English/Deutsch
It's here, finally, Ho! Ho! Canada VI. It's one of the two big gifts we do get every year. The Line Of Best Fit never fails to offer some extraordinary Christmas songs. This year I am really pleased by Last Winter (The Burning Hell) from Great Lake Swimmers mastermind Tony Dekker. Some of you might know that we are great fans of the Great Lake Swimmers, in 2011 they contributed the beautiful Gonna Make It Through The Night to Ho! Ho! Canada III. Another highlight of this year's holiday sampler is Chic Gamine's Noel (au Coin De Portage Et Main). For some reason I love French christmas songs. There are many other amazing tracks on this compilation. It's kind of overwhelming.
Endlich ist sie da, die jährliche kostenlose Weihnachtscompilation Ho! Ho! Canada VI. Sie ist eines von zwei sehr großen Geschenken die uns Weihnachtsmusikliebhabern jedes Jahr großzügig überreicht werden. Der britische Musikblog Line Of Best Fit schafft es Jahr für Jahr ganz besondere, außergewöhnliche Weihnachtssongs zu präsentieren. Besonders erfreut bin ich über Last Winter (The Burning Hell) von Great Lake Swimmers Mastermind Tony Dekker. Unsere treuen Leser werden wissen, dass wir große Fans von den Great Lake Swimmers sind. 2011 begeisterten sie uns mit Gonna Make It Through The Night, welches auf  Ho! Ho! Canada III vertreten war. Ein weiteres Highlight dieses kostenlosen Weihnachtssamplers ist Chic Gamines Noel (au Coin De Portage Et Main). Ich habe zugegebenermaßen eine Schwäche für französische Weihnachtslieder. Darüber hinaus gibt es natürlich noch viel mehr auf dieser Compilation zu entdecken. Die Masse an tollen, neuen Weihnachtssongs ist zunächst überwältigend.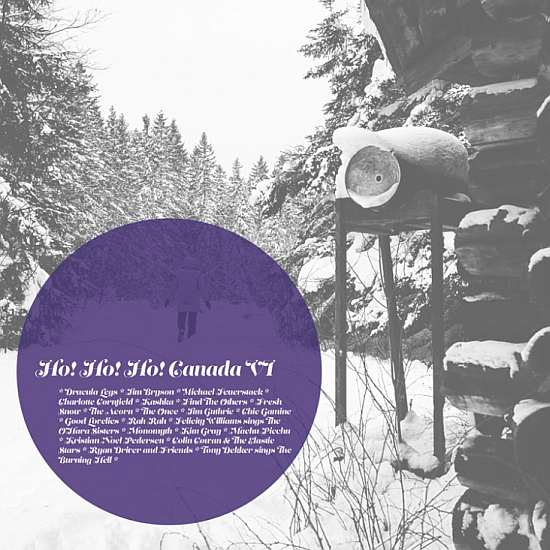 Tracklisting
1. Michael Feuerstack – Blue Light II *
2. Kristian Noel Pedersen – Christmas Birthday
3. Charlotte Cornfield – Last Winter (Featuring Chris Shannon) *
4. Good Lovelies – Under The Tree
5. Jim Guthrie – I'm Coming Home (This Christmas)
6. Fresh Snow – Snow's Victory *
7. Dracula Legs – Party At Ed's *
8. Good Winter – Rah Rah
9. Machu Picchu – All I Want For Christmas Is A Hoverboard
10. Monomyth – Candleholder
11. Colin Cowan & The Elastic Stars – Tale Of The Eye Of Winter
12. Kim Gray – Santa Knows (I've Been Bad)
13. Chic Gamine – Noel (Au Coin De Portage Et Main)
14. Kashka – In The Snow *
15. Tony Dekker Sings The Burning Hell – Last Winter
16. Find The Others – Christmas Is Just Another Day *
17. Jim Bryson – Half Price (Featuring Amanda Rheaume) *
18. Felicity Williams – This Is What I Want
19. The Once – By The Glow Of The Kerosene Light (Pinball Sessions)
20. The Acorn – Sleepwalking *
21. Ryan Driver and Friends – Where Do Kings Come From?
*= Exclusive to Best Fit
Links: Line Of Best Fit, Great Lake Swimmers, Chic Gamine
DifferentStars